Nestled deep in the forested hills of Otsego County-the golf and winter sports mecca of the Midwest- is the residential resort community of Guthrie Lakes.

Located only 15 minutes south of the bustling Alpine-themed village of Gaylord, Guthrie Lakes is still relatively undiscovered. It's a hidden paradise of sparkling lakes, sandy beaches and quiet streets winding past homes and parks set in the midst of mature trees. All just a few miles off I-75.
Our Property Owners, the lucky folks who live and vacation here, call Guthrie Lakes their private piece of heaven. Property Owners have access to over 90 acres of parks with 2000 feet of lake frontage on Guthrie and Section One Lakes. The Clubhouse amenities include a gathering room with beautiful views. There is also a heated outdoor pool area and TV room. The upper level is used for Board of Directors' meetings, and also houses the Manager(s)' office. The lower level has recreational facilities, including an exercise area, ping pong table, locker rooms, saunas, and an indoor shallow pool which extends out to the main pool and surrounding deck.
March

Saturday 3/7-

Pancake Breakfast - 9:00AM All you can eat pancakes, sausage & eggs - $3
Saturday 3/14-

Cornbeef Dinner - 5:30 PM
Corn Beef & Cabbage with all the fixings! - $5
April
Saturday 4/4 -

Pancake Breakfast - 9:00AM
All you can eat pancakes, sausage & eggs - $3
Saturday 4/11 -

Easter Egg Hunt - 1:00 PM
May
Saturday 5/2 -

Pancake Breakfast - 9:00AM
All you can eat pancakes, sausage & eggs - $3
Board Meeting

- 10:00 AM
Saturday 5/23 -

BBQ Chicken Potluck- 5:30 PM
We'll be bbq'n the chicken, you bring a dish to pass!
Monday 5/25 -

Memorial Day Ceremoney - 2:00 PM
June
Saturday 6/6 -

Pancake Breakfast - 9:00AM
All you can eat pancakes, sausage & eggs - $3
Board Meeting -

10:00 AM
Saturday6/20 -

Pizza Night - 5:30 PM
All you can eat salad, pizza & Dessert! - $5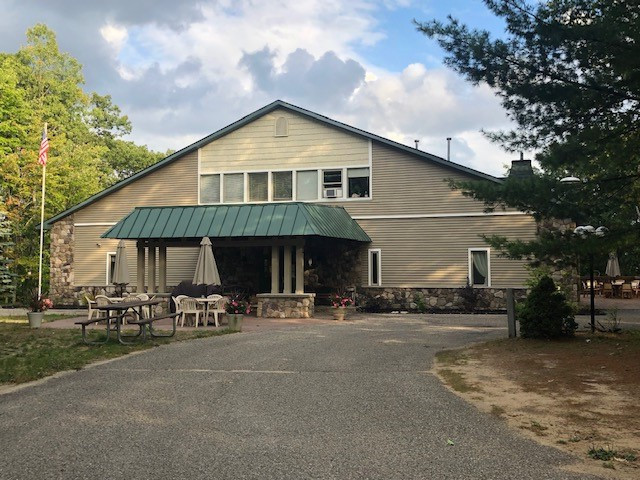 Monday - Wednesday
10:00 AM - 12:00 PM
Closed Evenings
Where good friends get together
Open Board Vacancy
There is a Board of Directors vacancy created by the untimely passing of our Board Member Sarah Holecheck. This position is to fill the remaining two (2) years of Sarah's three (3) year term that will end in 2022. If you are interested in filling this position, please see Sherice at the Clubhouse.
2020 Board Elections Coming!

This communication is the official "call for nominations" to fill three (3), three year EFPOA Board of Directors vacancies beginning July 2020. The current terms of service for Tony Esson, Fred Novack and Brooke Joyner will expire June 31, 2020. We are very grateful for their valuable contributions to EFPOA over the past three years!

Have you considered being a "nominee" for the Board? If so you must:
1) Be a property owner whose name is on the deed and be a member in good standing (dues paid).
2) You must draft a resume of no more than 200 words, state why you would like to be on the board, share your background, experience and expertise.
3) Mail your resume to:
EFPOA Election Committee
PO Box 40, Waters, MI 49797


Resumes must be post marked no later than 10:00 AM Monday, May 25, 2020. More details about Elections will be in the next issue of the Lyric.

Saturday
10:00 AM - 8:00 PM
Thursday & Friday
10:00 AM - 12:00 PM
4:00 PM - 8:00 PM